Administrative Professionals Day breakfast
Happy Administrative Professionals Day! Today we celebrated our hard working administrative team with a delicious, hot breakfast, on a very chilly morning on our Level 12 rooftop.
A huge thanks to our administrative team Abby-Rose Hill, Annette Holmes, Bernice Witkowski, Cherie Inglis, Jillian Klieve, Karolyn Lamont, Mary Girgolas, Melinda Dawson, Pauline Niquet, Rosalinda Labilles, Sharon Osmond, Stephanie Dugan, Triffany Comakis, Usman Dar, Vibha Patel and Yasmin McBride-Hellewell for your ongoing support and contribution to the business.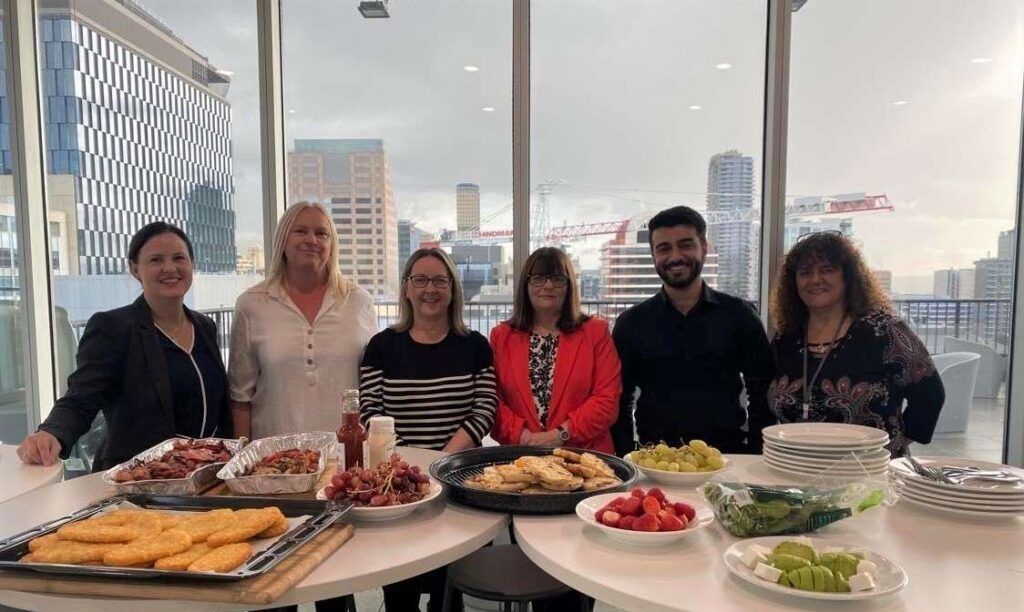 Related Insights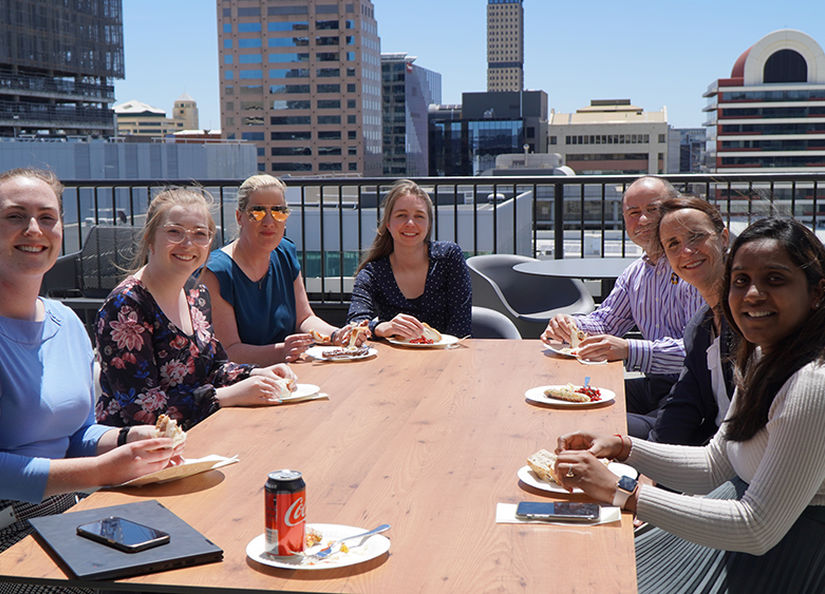 14 Apr 2022
Easter morning tea & raffle 2022
---
Thanks to the DMAW Lawyers' social club, staff welcomed the Easter long weekend with hot-cross buns and raffle fun. Congratulations to our lucky winners!