ASIC is scrubbing up on greenwashing – here's what you need to know
The Australian Securities and Investments Commission (ASIC) has in recent months taken enforcement action against companies in relation to greenwashing conduct, including its first court proceedings for alleged greenwashing. Its strategy for 2023 makes clear that this will be a continued focus for the watchdog. With these prevalent warnings, companies should act now to ensure they are not at risk of greenwashing.


What is greenwashing?
Greenwashing is a term used to describe practices that are presented as being environmentally, socially or ethically conscious, without actually meeting those claims. ASIC defines it as "the practice of misrepresenting the extent to which a financial product or investment strategy is environmentally friendly, sustainable or ethical".
It is important to recognise that greenwashing does not relate only to environmental issues, but includes a broader spectrum of ESG (environment, sustainability and corporate governance) related topics. For example, a company's claim that it does not invest in tobacco products will need to consider the matters set out below to ensure it is not greenwashing.


What is ASIC's position on greenwashing?
With the ever-increasing focus on ESG, ASIC released an information sheet June 2022 which provides information about how companies can avoid greenwashing when offering or promoting sustainability-related products (Information Sheet 271).
The requirement to avoid greenwashing is not new, rather the long standing prohibition on misleading and deceptive statements and conduct by companies, and the usual disclosure obligations have the effect of prohibiting greenwashing practices.
The Information Sheet provides detailed information and examples for companies to consider when offering or promoting sustainability-related products to assist in identifying whether there is a risk of greenwashing. For example, ASIC suggests companies consider ensuring:
accuracy of the information, including:

the product is "true to label";
it avoids vague terminology such as "socially responsible", "ethical investing" or "impact investing" and other buzz words that may not have a clear meaning;
the headline claim is not misleading (even if it is clarified later in the statement);

it has reasonable grounds for any stated sustainability targets. This includes net-zero and carbon neutral targets or claims, but also applies to other targets;
a specific explanation is provided of how the sustainability-related factors are incorporated into decision making and stewardship activities, rather than simply stating it is "considered" or "integrated" into decision making;
proper explanations and adequate information is provided about assessments made or provided by the company, including for example benchmark indexes, screening criteria or weighting systems; and
information about the product is easy for investors to locate and access.
ASIC's current priorities include "sustainable finance", so it is reasonable to expect this crackdown to continue for some time. ASIC's December Corporate Finance Update warned companies it "…is prioritising greenwashing misconduct for enforcement action and will use its regulatory toolbox where instances of greenwashing are identified."
Actions ASIC (and other regulators) can take against greenwashing
ASIC has a range of powers available to it to enforce requirements including those relating to disclosure and misleading and deceptive conduct.
One approach used by ASIC recently in relation to greenwashing conduct is to issue infringement notices.
An infringement notice can be issued by ASIC where it believes on reasonable grounds that a contravention has occurred. The notice:
must be issued by ASIC within 12 months of the contravention occurring; and
must be paid within 28 days of being issued unless extended by ASIC;
can be challenged by making a written representation to ASIC within 28 days of receiving the infringement notice seeking withdrawal of the notice.
The amount to be paid under an infringement notice is currently $13,750, although ASIC may in some circumstances be able to issue multiple infringement notices.
Paying an infringement notice is not an admission of guilt, and if paid on time, acts to prevent liability for the recipient in respect of the contravention.
A more substantive enforcement tool available to ASIC, which it has now also utilised in relation to greenwashing, is the commencement of legal proceedings to seek, for example, declarations and/or pecuniary penalties.
Aside from ASIC, other regulators such as the Australian Competition and Consumer Commission (ACCC) and the Australian Prudential Regulation Authority (APRA) have also in the last 12 months made announcements in relation to matters such as greenwashing and climate related disclosure. Companies should also be cognisant of the risk of activist groups, shareholders or customers taking action if they suspect a company has engaged in greenwashing.



Greenwashing infringement notices issued by ASIC
Since December 2022, ASIC has issued infringement notices to four companies for conduct related to greenwashing.
A summary of the infringement notices issued are listed below.
Company

Core operations

Conduct

Action taken

Tlou Energy

Energy production

ASX listed

Representations made by the company indicated a project would be carbon neutral however Tlou did not have sufficient evidence to support these claims.

Four infringement notices issued

Vanguard Investments Australia

Investment manager

PDS may have mislead public by overstating an exclusion of investing in tobacco companies. The exclusion said it applied to tobacco manufacturers, producers and "significant" sales. ASIC issued the notices on the basis that this was or could be misleading as it did not exclude companies involved in the sale of tobacco products.

Three infringement notices issued

Diversa Trustees Limited

Superannuation

False or misleading representations in relation to statements about its "Cruelty Free Super" product. ASIC issued the notice on the basis this was or could be misleading as the types of investments excluded were in limited.

One infringement notice issued

Black Mountain Energy Limited

Energy production

ASX listed

Representations made by the company indicated a project would be carbon neutral however Black Mountain Energy Limited did not have sufficient evidence to support these claims.

Three infringement notices issued

Mercer Superannuation (Australia) Limited

Superannuation

Misleading statements relating to its "Sustainability Plus" investment option. Mercer claim that it excluded investments in companies involved in carbon-intensive fossil fuels, alcohol production and gambling, however, ASIC asserts that this investment option included investments in those industries.

Proceedings commenced seeking declarations and pecuniary penalties



What should companies be doing?
The clear message from ASIC is that it is, and will continue, taking action again greenwashing and the other commercial risks it poses to companies (including reputational damage). Companies should act now to ensure they do not inadvertently engage in greenwashing conduct.
Companies should identify where greenwashing risks may arise in their operations, especially as more companies work to implement and demonstrate their ESG initiatives.
Greenwashing can arise in many different circumstances, and particular care should be taken in relation to:
the way it makes statements about its operations;
the goods or services it sells and how it describes and advertises these;
statements to regulators, including compulsory disclosures.
The ASIC Information Sheet presents a useful insight into the types of issues ASIC is watching for, and it is relevant resource for companies beyond those which are regulated by ASIC, and should be used as a tool to identify and prevent greenwashing risks.


The author would like to thank to Mia Doherty and Hannah Dmytriw for their assistance in preparing this article.


This article provides general commentary only. It is not legal advice. Before acting on the basis of any material contained in this article, seek professional advice.
Related Insights
2 Nov 2021
Video: ESG in business with Nicole Mead
---
Customers and investors are engaging with businesses that value people and the planet, not just profit. They're measuring this by looking at a company's ESG framework and it's not just large corporations that are under the microscope.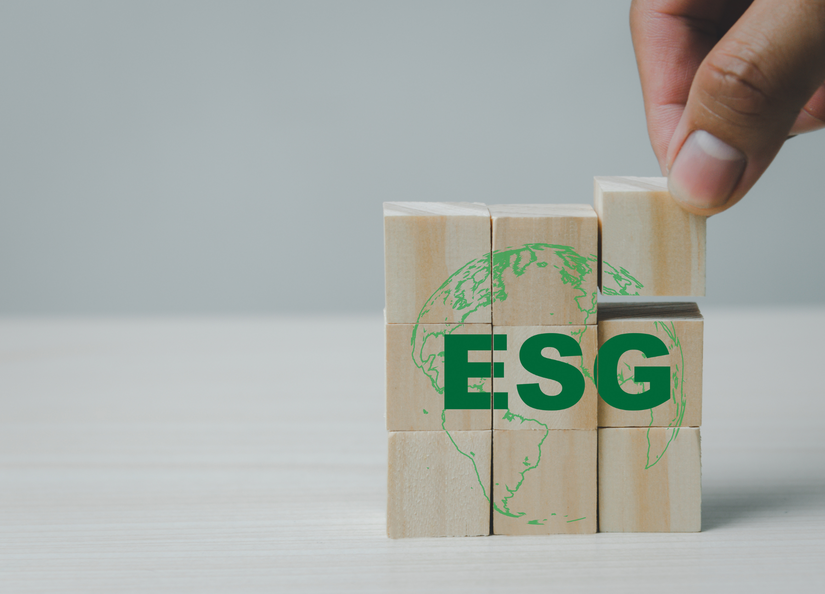 16 Sep 2021
From the E, to the S, to the G: unpacking ESG for businesses
---
ESG (environment, social and governance) for businesses is not a new concept, but it is finding a new level of popularity as expectations placed on businesses shift, making it increasingly important for businesses to embrace ESG. Nicole Mead explains.
2 Nov 2022
The ACCC to come after false 'green' claims
---
The ACCC is carrying out a "green sweep" of websites to identify potentially misleading environmental and sustainability marketing claims. Nicole Mead explains.