Life at DMAW Lawyers - Our premises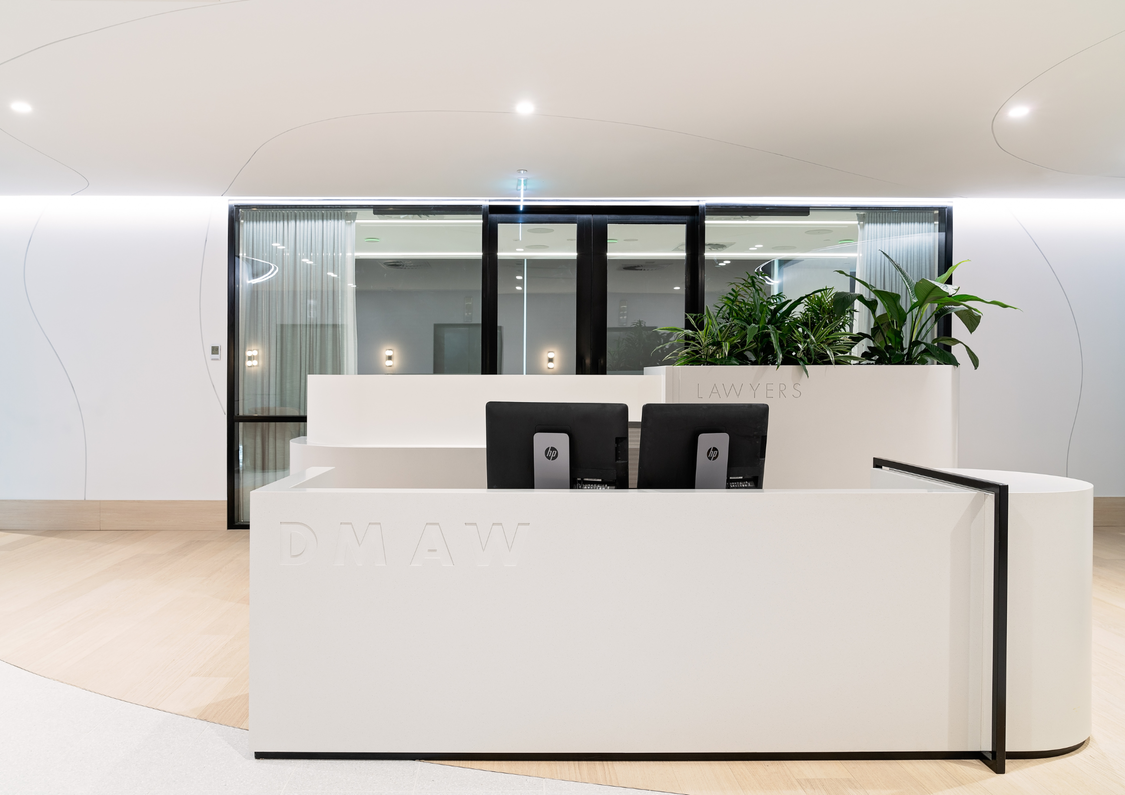 As a firm, we are in business to help our clients and our people thrive. As part of this, we made the decision to move to a premises at 81 Flinders Street, which we have now called home for just over two years, with our offices on Level 10 and rooftop terrace on Level 12.
When custom designing the premises, it was important for us to create a space which was not only efficient and functional but that truly reflected our brand vision to "go beyond".

We wanted to create a space where our staff would enjoy coming to work every day, feel comfortable and empowered with the resources deliver the best outcomes possible for our clients. A space where our clients could feel at ease and confident in our commitment to their success.
When planning our premises, it was integral that the design include a variety of networking spaces for staff to utilise and for the firm to host both intimate and larger style events. We are proud to say we have accomplished this goal and since held many successful events.

Some of the networking spaces in our firm include

Boardroom
Our boardroom can comfortably hold up to 20 guests and is equipped with the facilities for formal presentations, boardroom luncheons, round table sessions and more.
Training room
Our training room is designed for lecture and panel style presentations such as our fortnightly CLE sessions. This space features a temporary wall which can open and connect to our boardroom. It can hold up to 50 guests.
Entrance
Our stunning entrance area is suitable for stand-up networking events and can hold up to 80 guests.
Level 10 kitchen
Our vibrant level 10 kitchen area is designed for entertaining larger groups and is the perfect space for a casual lunch or afternoon drinks and nibbles. This space can hold up to 50 guests.
Level 12 rooftop terrace
Level 12 is our primary, premium events space. Our Level 12 area features kitchen space and high tables for networking inside, with double doors opening out to our rooftop terrace, boasting a brilliant view of the CBD. This space can hold up to 100 guests (indoor/outdoor).
If you're yet to visit us at our new offices, please feel free to get in touch with your DMAW Lawyers contact to arrange a visit. We'd love to show you around.