Animal Welfare League morning tea - Charity Committee
DMAW Lawyers recently welcomed James Koodrin from the Animal Welfare League to speak to our team about the invaluable work they do to improve the health and welfare of animals in South Australia.
James joined us for morning tea to raise funds for the Animal Welfare League (which coincided wonderfully with National Pancake Day) and spoke about they work they have been doing over the past 50 years, connecting pets, people and community by:
connecting pets with safe and happy homes;
encouraging and supporting people to be informed and responsible pet owners;
helping the community understand the value of owning a pet.

DMAW Lawyers would like to thank James taking the time out of his day to speak to us about the Animal Welfare League.

Thanks also to our Charity Committee for organising this worthwhile event.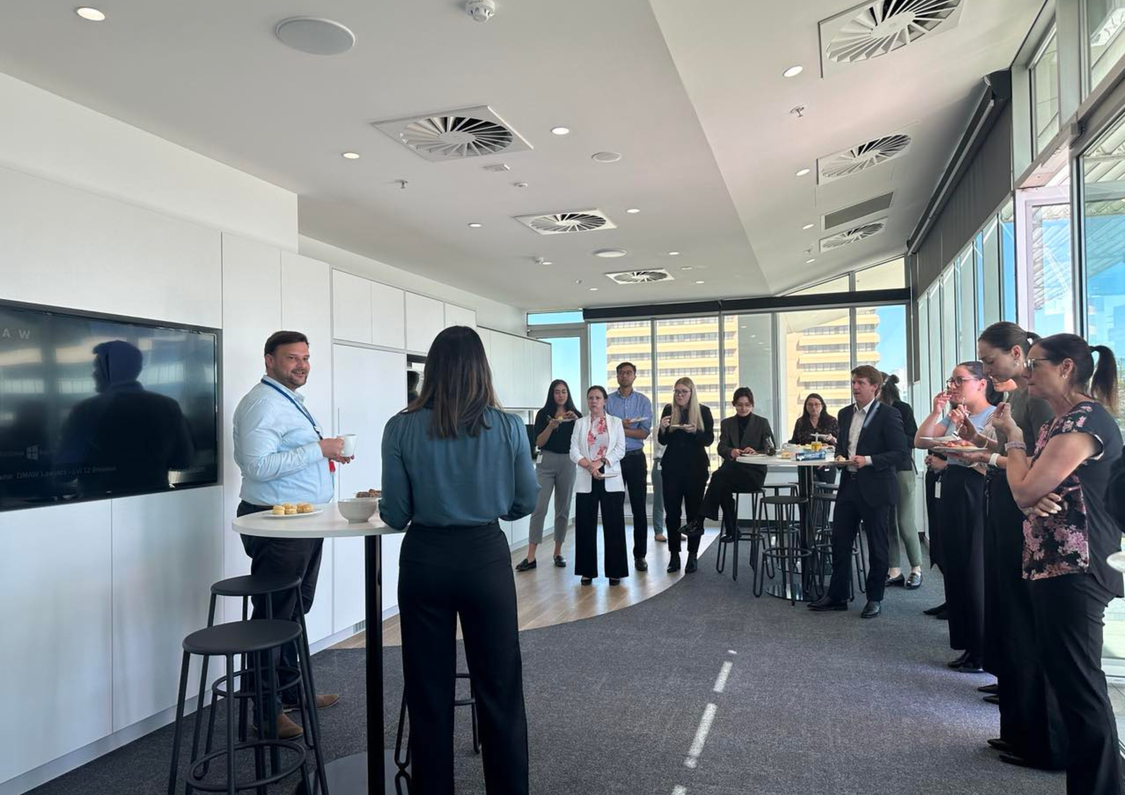 What is the Animal Welfare League?
Animal Welfare League is one of South Australia's leading not-for-profit animal welfare organisations, finding loving homes for vulnerable animals in need, reuniting lost animals with their families, providing temporary shelter through their foster care program and much more.
Find out more about the Animal Welfare League here.
The Animal Welfare League is one of the many not-for-profit and charitable organisations supported by DMAW Lawyers' Charity Committee.

From fundraising events, volunteering activities and sponsorships, to donation drives – our firm and our people are passionate about lending a helping hand, supporting our community and giving back.
Find out more about our Charity Committee and some of the organisations we support here.