DMAW Lawyers present at Australian Computer Society incident management workshop
As part of our Cyber Alliance Group collaboration with Comunet and Digital Trace Australia, Paul Dugan was pleased to represent DMAW Lawyers at the Australian Computer Society's (ACS) recent incident management workshop "Cyber Attacks: Scenarios and Solutions".
Paul presented alongside a great lineup of industry experts including, Scott Belcher (Comunet), Briston Talbot (Digital Trace Australia) and Ben Hooper (Corporate Conversation) on all aspects of cyber incident response planning, comprehensively covering off on the issues that businesses need to consider in planning for and responding to cyber incidents.
Thank you to Gail Jackman (Australian Cyber Collaboration Centre) and Andrew Haste (ACS) for inviting us to present and organising this worthwhile event.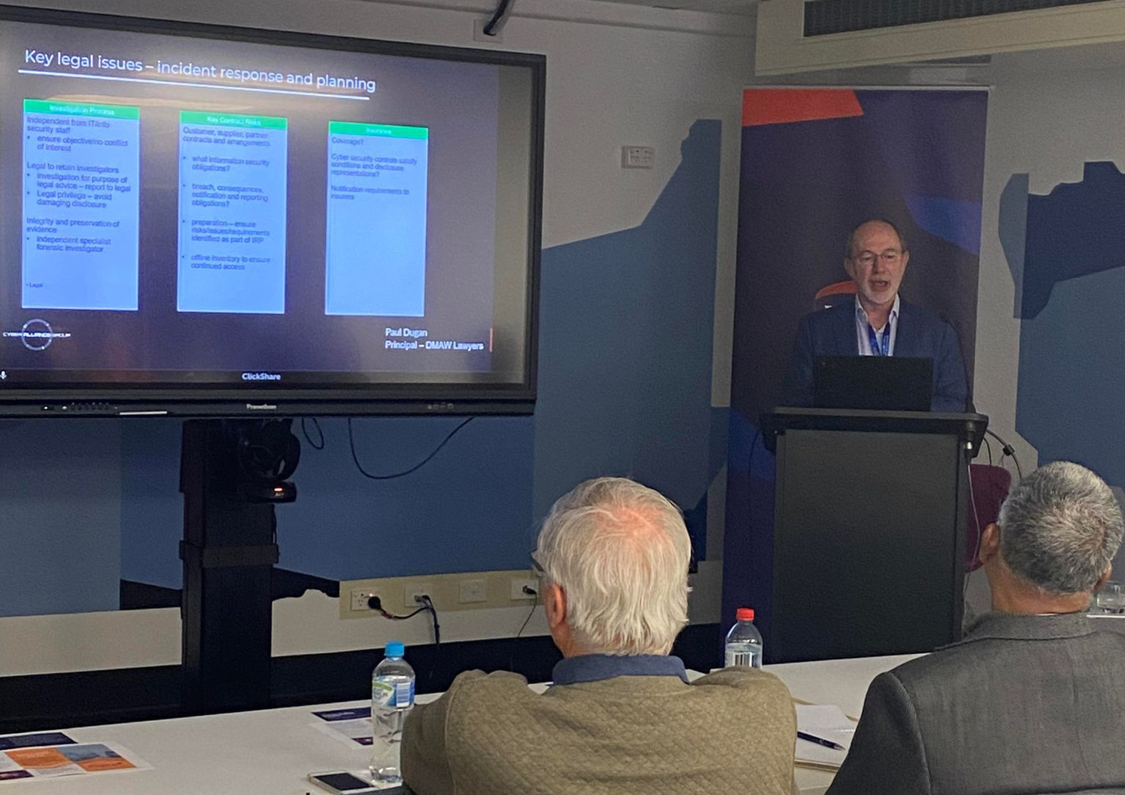 At DMAW Lawyers, our team of cyber and information security specialists advise clients at each stage of the data lifecycle – from proactive risk management to incident response and recovery. Get in touch with Paul Dugan or Tasha Naige to find out how we can assist your business with cyber incident response, damage mitigation, recovery, obtaining legal remedies and more.

Related Insights
20 Feb 2023
Cyber Attack Update - "Demystifying The Great Unknown"
---
DMAW Lawyers presented to the Industry Leaders Fund Scholars Network, alongside Comunet, Digital Trace Australia and Insurance Advisernet Australia on the latest cyber security threats and how businesses should prepare for and protect against an attack.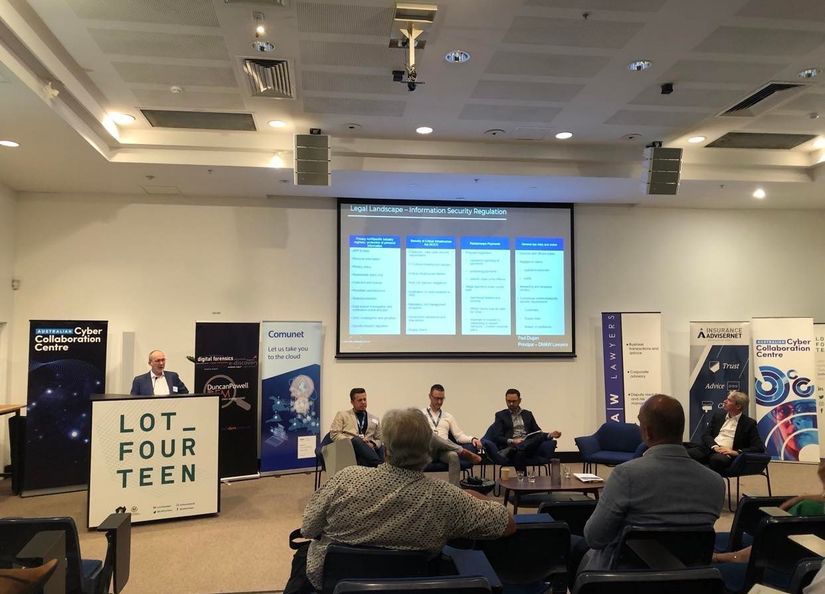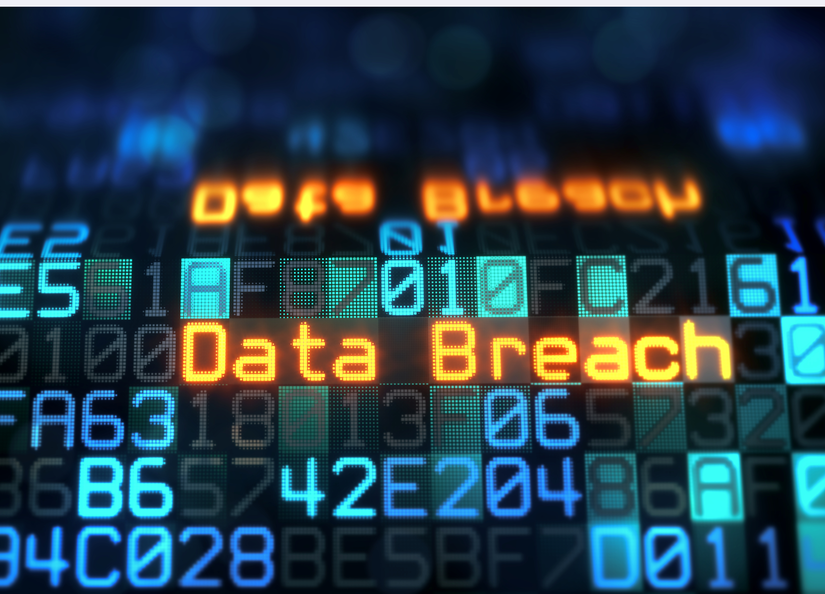 2 Mar 2022
Why cybersecurity is everyone's business
---
As cyber security continues to be an increasing area of risk and focus for businesses, businesses should consider what cyber-risk management strategies and systems are currently in place. Lachlan Chuong explains.