ESG update: changes to sustainability reporting standards and regulators continue to take action
ESG continues to be a fast-moving space with continued focus from regulators. This update provides some highlights from recent months.
There has been significant progress in the space of sustainability reporting following the release in June 2023 of international sustainability standards, which were developed by the International Sustainability Standards Board (ISSB) to provide a global framework for sustainability-related disclosures to capital markets.
The new standards are voluntary and should be applied together. Broadly, they deal with the following:
General requirements for disclosure of sustainability-related financial information:

disclosure of information about sustainability-related risks and opportunities that could be expected to affect the entity's cash flows, access to finance or cost of capital;
general requirements for how a company should prepare, report and disclose sustainability risks and opportunities and the requirements for providing a complete set of disclosure in the areas of governance, strategy, and risk management;

Climate-related disclosures:

disclosure of information about governance, strategy and risk management, as well as metrics and targets for climate‑related risks and opportunities;
calculation of carbon footprint in relation to scope 1, 2 and 3 greenhouse gas emissions,
(the ISSB Standards).
The Australian Federal Treasury has proposed a process whereby the Australian Accounting Standards Board (AASB) incorporates the ISSB Standards, including consequential amendments to the Corporations Act 2001 (Cth) by 1 July 2024.
It is anticipated that implementation of these changes will be staggered (including in relation to disclosure of scope 2 and 3 emissions), with the new requirements first applying to larger companies.
ACCC draft Guidance Note on Environmental and Sustainability Claims
The ACCC engaged in an internet sweep of environmental and sustainability claims earlier in the year and identified in its following report that 57% of businesses reviewed were making concerning environmental claims.
Following this, on 14 July 2023, the ACCC published a draft Guidance Note for businesses to improve the integrity of their environmental and sustainability claims in order to protect consumers from misleading and deceptive conduct of businesses engaged in greenwashing. See our article here for an explanation of greenwashing.
The draft Guidance Note outlines the ACCC's expectations for good practice when businesses make environmental and sustainability claims, and sets out what businesses ought to consider when making such claims to ensure compliance with the Australian Consumer Law.
Topics which the draft Guidance Note addresses includes ensuring environmental and sustainability claims:
are not vague or unqualified;
include appropriate substantiating information;
avoid the use of absolute claims and comparisons;
are not exaggerated;
do not omit relevant information;
avoid the use of aspirational claims with little information on how goals are to be met;
exercise care around use of third-party certifications and use of images which appear as trust marks but are not associated with a certification scheme.
If a business does engage in greenwashing, the ACCC has various enforcement mechanisms available to it, such as information gathering powers under section 155 of the Competition and Consumer Act 2010 (Cth), substantiation notices, infringement notices and commencing legal proceedings. It is likely that similarly to ASIC's approach to greenwashing, the ACCC will utilise other enforcement mechanisms in the first instance as a general deterrent to businesses before commencing any legal proceedings against alleged greenwashers.
ASIC greenwashing proceedings
Following a spate of infringement notices issued by ASIC in late 2022 and this year (see our summary of the earlier notices here), the regulator has now commenced three separate proceedings in relation to greenwashing claims. The two latest legal proceedings are summarised below.
Vanguard Investments

ASIC alleges Vanguard carried out insufficient due diligence into the issuers comprising its Vanguard Ethically Conscious Global Aggregate Bond Index (the Bond), and consequently made false and misleading statements, and engaged in conduct to mislead the public, that all the Bonds were screened against ESG criteria.

LGSS Pty Limited (Active Super)

ASIC alleges Active Super has engaged in misleading conduct and made misrepresentations to the market relating to claims that it is an ethical and responsible superannuation fund.

Namely, ASIC asserts that certain investments Active Super represented it had eliminated from its investments in fact remained as part of its portfolio, including, for example, Russian investment following the invasion of Ukraine, tobacco, gambling and fossil fuels.
What does this mean for businesses?
Australian regulators are continuing to demonstrate their interest in the area of greenwashing specifically with the ACCC's Draft Guidance Note and ASIC's continued enforcement action.
Businesses should be acting early to incorporate appropriate ESG practices and reporting into the business, and proceed with caution when making statements about ESG related matters to ensure the risk of greenwashing has been minimised.
This article provides general commentary only. It is not legal advice. Before acting on the basis of any material contained in this article, seek professional advice.
The authors would like to thank law clerk Yasmin Hellewell for her assistance with this article.
Related Insights
2 Nov 2021
Video: ESG in business with Nicole Mead
---
Customers and investors are engaging with businesses that value people and the planet, not just profit. They're measuring this by looking at a company's ESG framework and it's not just large corporations that are under the microscope.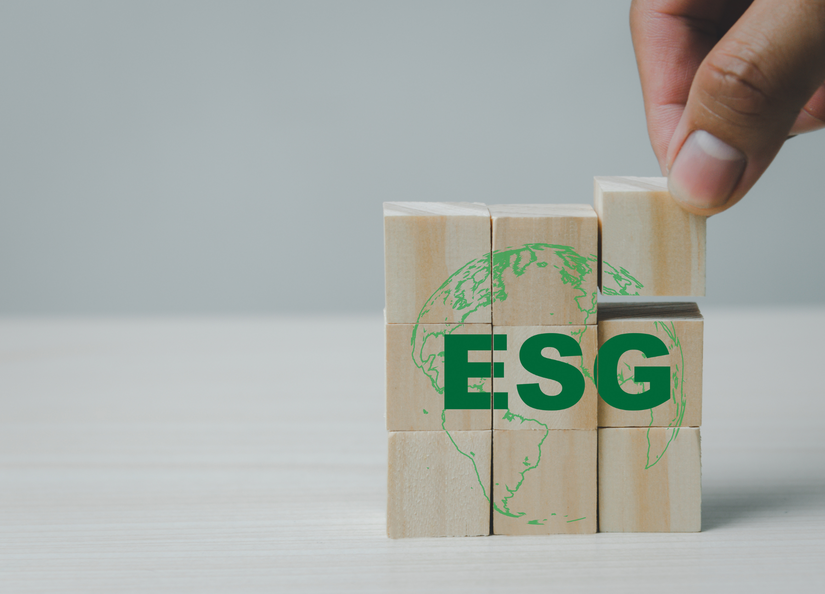 16 Sep 2021
From the E, to the S, to the G: unpacking ESG for businesses
---
ESG (environment, social and governance) for businesses is not a new concept, but it is finding a new level of popularity as expectations placed on businesses shift, making it increasingly important for businesses to embrace ESG. Nicole Mead explains.
2 Nov 2022
The ACCC to come after false 'green' claims
---
The ACCC is carrying out a "green sweep" of websites to identify potentially misleading environmental and sustainability marketing claims. Nicole Mead explains.