Mental Health Awareness Month 2023 - Charity Committee
In recognition of Mental Health Awareness Month our Charity Committee organised a series of events to help staff to introduce actions into their daily lives that support positive mental health and remind us to check-in with each other.
Peer-to-peer shout out day
Positive feedback and recognition can make someone's day. It can also build deeper connections between teammates, building a community where employees feel supported. Although any day is a good day to give a shout-out, on peer-to-peer shout out day we encouraged staff to share a thoughtful and genuine shout-out to peers that they want to recognise.
For co-working space day, staff were encouraged to mix-things up and take a holiday from their regular desks/seating arrangements and/or to co-work with team members they might not normally work with for the day.
For example:
Organising a group to work together for a few hours in our boardroom

Taking advantage of our various breakout working spaces
Swapping desks with a buddy for the day
Breakthrough Mental Health Research Foundation morning tea
DMAW Lawyers had the pleasure of welcoming John Mannion, CEO of South Australian not-for-profit organisation Breakthrough Mental Health Research Foundation (Breakthrough).
John joined us for morning tea and spoke about the invaluable work Breakthrough are doing to transform the lives of those affected by mental health issues.​

John spoke passionately about the research they are doing at the foundation with the impressive goal of "curing mental health". He also explained in detail about various projects Breakthrough fund to further research mental health and to help people at all ages to understand, work through and survive their mental health issues.
DMAW Lawyers would like to thank John for taking the time out of his day to speak to us and for helping us understand more about the important work Breakthrough are doing to support those struggling with mental health issues in our community.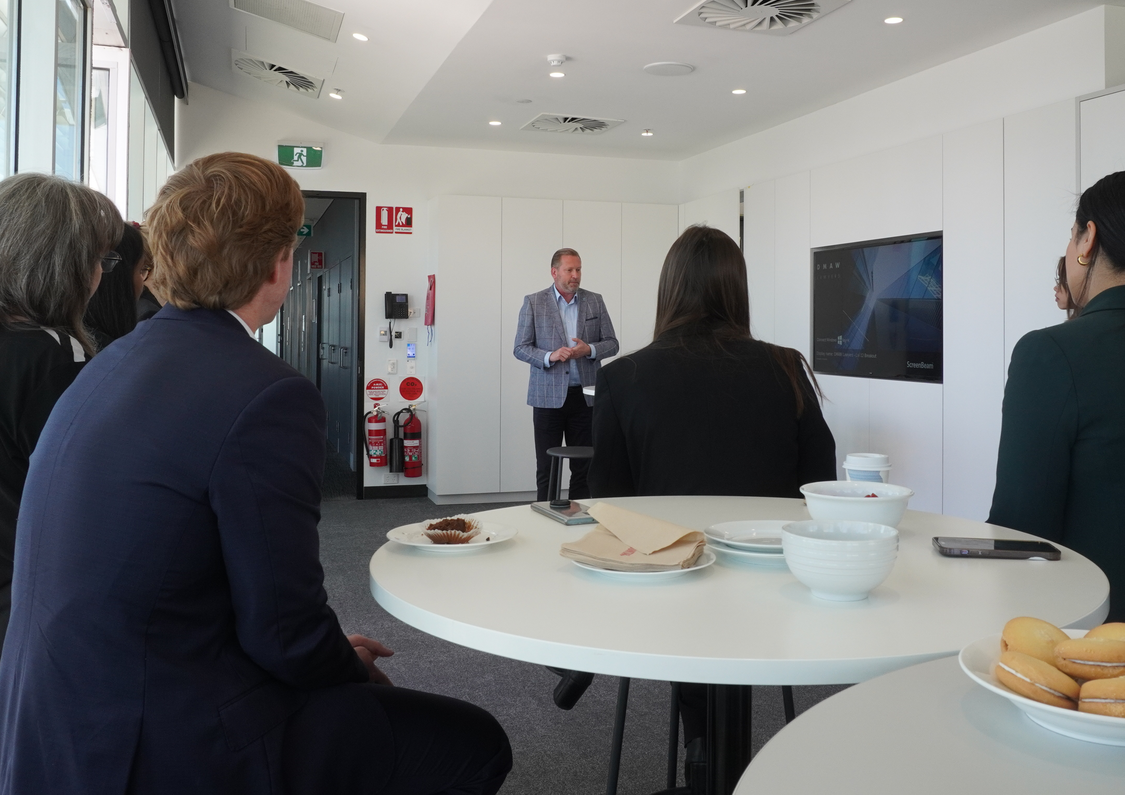 We believe in impactful giving for those in need.
From fundraising events, volunteering activities and sponsorships, to donation drives – our firm and our people are passionate about lending a helping hand, supporting our community and giving back. We have an active charity committee, which oversees our efforts and facilitates staff involvement with some of the many South Australian charities and not-for-profit organisations that play an essential role in our community.
Find out more about some of the not-for-profit and charitable organisations supported by DMAW Lawyers' Charity Committee here.