InDaily features DMAW Lawyers' Paul Dugan - "Workplace law reforms pose 'hurdles' for SA business"
Industrial relations and workplace law expert Paul Dugan spoke recently with InDaily about the federal government's 'Closing Loopholes Bill' which proposes a raft of reform for industrial relations legislation. In particular, Paul discusses the planned amendments to the Fair Work Act.

Paul says "They're winding back the clock a little bit in terms of developments that have occurred over the last few years in workplace law, partly through court decisions and partly through amendments that were made to the Act by the previous government that bowed from those court decisions".
For more information, access the full article via InDaily here.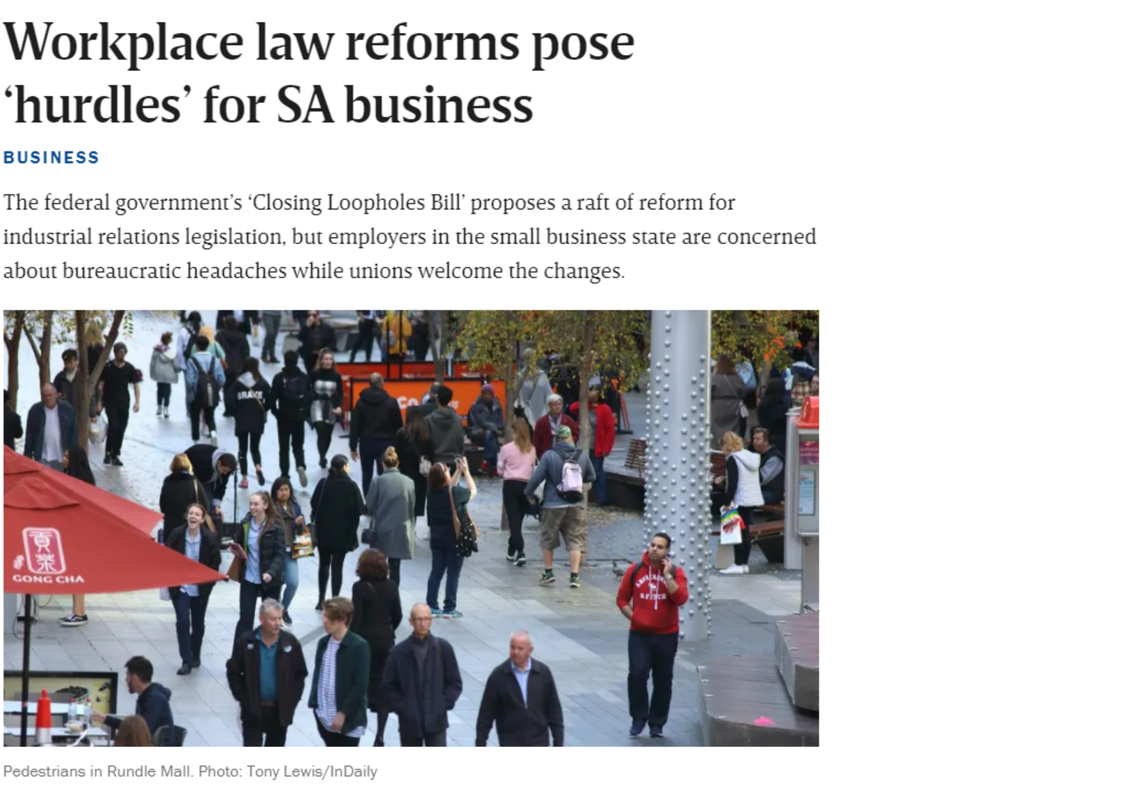 Our workplace team advises and represents clients in all areas of employment and industrial law, from day-to-day advice to support on specific issues.
We've helped our clients achieve their goals by structuring commercially effective workforce arrangements which protect intellectual property, confidential information, business contacts and goodwill. We also advise on disciplinary issues including misconduct, performance management, workplace grievances, bullying and discrimination, and have assisted with confidential legal investigations.
Find out more about how our expert workplace team can assist your business.